Auto, Home, and Life Insurance in Waukee, IA and surrounding areas
Indemnus Insurance Agency opened in 2003 with the goal of protecting families and individuals with excellent insurance products. Our local staff is dedicated to providing the highest standard of insurance service, as evidenced by our Better Business Bureau membership and A+ rating, and our membership with Independent Insurance Agencies of Iowa.
An Independent Agency Offering a Variety of Life Insurance Products, Including Indexed Universal Life
Our agents have dedicated their time to furthering their knowledge and licensure in life insurance products, ranging from long term care insurance to individual life insurance. We also write indexed universal life insurance for business owners and clients whose earnings are greater than the threshold for a Roth IRA.
In addition to our extensive life insurance product selection, we provide a variety of options for personal lines insurance. We work with quality insurance carriers, including Nationwide, Transamerica, Progressive, Prudential, Safeco/Liberty Mutual, and AIG.
Detailed, Attentive Service by Local Insurance Agents
Clients love Indemnus Insurance Agency's conscientious, reliable, and knowledgeable staff. They also love our versatility—we're licensed in all 50 states, and uncommon feat for any insurance agency. We're licensed in all 50 states and specialize in personal insurance, life insurance and long term care coverage.
We appreciate the opportunity to work with individuals and families that place a value on expert service and coverage by stable and reliable insurance carriers. To experience this type of insurance relationship, request a quote or contact an agent today.
Additional Resources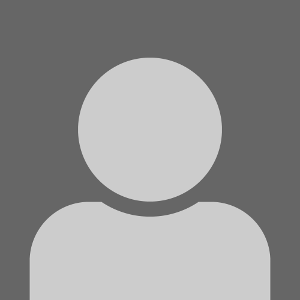 Chad Davis
Sales
Testimonials
Just always there with answers to any questions that I have or any help needed. Never have had a complaint.

Pamela W.
I can't be specific, really. It's just that you all have provided excellent support and service for the last four years, and I see no reason to expect it to change.

Dana W.
The ease of adding or deleting policies and and customer service.

Roman H.
My recent claim was handled in a very timely and professional manner which was very much appreciated.

Edward R.
Indemnus has taken very good care of me and my policies through them... Will gladly recommend to my friends.

Todd N.
Prompt reply to questions and the handling of additional coverage requests (i.e. new car purchase)

Joe G.
The service is excellent and the people are very helpful.

Eugene Q.
I had a serious car accident about 3 yrs ago when a drunk uninsured driver T-boned by brand new car. I had nothing but the most efficient and courteous service for the processing of my claim.

Susan W.
Whenever I call I am able to talk to someone right away and get my questions answered or any changes done promptly.

Sonia A.
Exceptional Service!! For example, early last year we refinanced our home loan and needed to change the way our home insurance was paid, within less time than it takes to type this note it was done!

Brent H.
The adjuster came to my office and wrote the check on the spot to have the damage repaired. I was able to rent a car, no expense to me and had my car back within 3 days of the accident. Great Service!!!

Sandra W.
I have always enjoyed my dealings with Indemnus, and a lot of my opinion is created by: Their personal touch is what pleases me, plus the fact that I get rapid action when I call about any problem.

Fern H.
Very good company to work with. I received my quote in a timely manner last year when I purchased my first home and they beat the prices by a long shot of other companies.

Cathi F.